On May 7 and 14 we presented our Preparedness Radio Communications at prepper festivals in Virginia. The first was the NPS Expo in Richmond, and the second in New Castle, Virginia. The New Castle festival is pictured below, and our class was standing room only.
There were loads of other interesting classes at both events, from permaculture to suturing!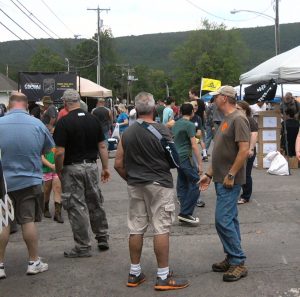 We can do this communications class for YOUR group! Just contact us and ask. It covers licensed and unlicensed options for communications in your group, EMP protection, battery powered gear demonstrations, and a lot of other tips and pointers.