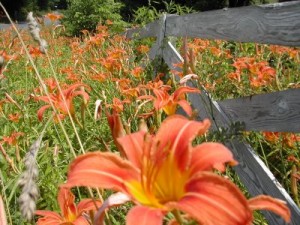 Check out our One Time Pad Coding Tool — for sale now!
Our store is located in beautiful southwestern Virginia. We have a threefold mission:
1. Provide Emergency Preparedness Supplies

2. Teach Preparedness Classes

3. Foster Community
We're focusing on providing emergency preparedness supplies that are not very common in the local retail market, such as preparedness books, long term storage food, and tools and equipment you may need to help your family be safe and secure. Many of the items you need can be purchased at big box retailers, but many others are not as easy to find. That's where we can help.
We're teaching (mostly free) classes on preparedness to help you have the skills needed to support and protect your family in emergency situations. Having the supplies you need is only part of the solution. Knowing how to grow your own food, and how to preserve it is very important. Learning sufficiency skills that were common 100 years ago is important. Being able to handle life without modern conveniences is important.
We're also focusing on community. Why is community so important? In a long term emergency situation, we will have to depend on each other. Everyone has different skills, and we need to share skills and expertise to not just survive, but thrive. It is important that we build those relationships now, not just in a disaster situation when travel and communications may be difficult or impossible. Also, we need to know who in our community will be quickly in acute need, such as diabetics, the elderly and disabled, and people who need power to run machines for life support. Everyone has something to contribute to our community, as we need to be prepared to look out for each other!
Please browse our web site, note the classes that interest you, check out our Facebook page, and sign up for our email alerts.
---
"Our nation's emergency managers, firefighters, law enforcement officers, EMT/paramedics, and other emergency responders do an incredible job of keeping us safe, but they cannot do it alone. We must all embrace our personal responsibility to be prepared – in doing so, we contribute to the safety and security of our communities as well." — from FEMA web site at www.ready.gov